Gary Savitzky Architects has been commissioned to design residential projects in a variety of architectural styles. Project scopes range from a variety of sizes, including custom colonials and country estates. The firm provides a full range of Architectural services from design development, interior design, construction documents and administration.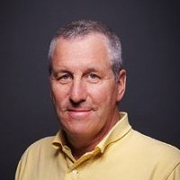 "My design approach is to reference the past and design homes consistent with a particular style. All interior and exterior details are developed to be historically correct while incorporating the modern amenities required in the homes of today."
"Throughout the process, we use models and renderings to facilitate the development of the project. At each stage of design we present our ideas to the clients to keep in line with the project goals. Collaboration during the process has proven to be valuable to achieve successful projects."
Gary Savitzky is a graduate of New York Institute of Technology with a Bachelors of Science in Architecture and has been in private practice for over 32 years.
Gary's Work Experience
Gary Savitzky Architects
Principal Owner
Gary Savitzky Architects
1998 – Present
Duration 23 yrs
Sherbrooke Road Scarsdale NY / Mahopac, NY
Custom Residential and Commercial design/design build, construction management and real estate developing
Nadler Philopena Architects
Senior Project Architect
Nadler Philopena Architects
1989 – 1998
Duration 9 yrs
Bedford NY
Project Architect designing custom Residence and Multi Family homes
| 3D Rendering | Architectural Designs | Bathroom Design & Remodels | Cabanas & Pool Designs | Commercial Renovations | Condo Home Designs | Custom Homes | Energy-Efficient Homes | Home Remodels | Kitchen Remodels | New Home Constructions | Residential Renovations | Site Planning | Sustainable Design | Swimming Pool Projects | Town House Designs |